Community Page
Our communities
What we stand for is you
At Tanger, we strive to make your experience safe and enjoyable. We are proudly embedded in our communities and aim to create a world that's inclusive and better for all.
We are committed to helping students succeed
Since 1996, we've proudly contributed over $3.3 million to school focused initiatives to support students and teachers in our communities. The TangerKids Grant Program invites teachers and leaders in education to request funding to enhance programs and better serve students. In 2022, we awarded 146 grants totaling $160,000 to schools and programs across the US.
Apply here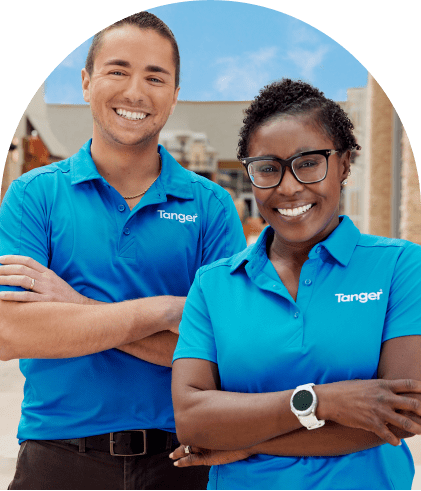 Gino and Sonya, Property Operations
Our people
We create a workplace where all people can thrive and foster long-term, trusting relationships with our team members.
We build our business on trust and collaboration, where relationships matter. We strive to create an atmosphere where all people are valued for their contributions and are actively engaged in achieving our shared successes.
Incorporating diversity, equity and inclusion (DEI) into our operating practices is fundamental to our strategy at Tanger. We provide education and training opportunities, including unconscious and implicit bias training in support of continuing to make diversity a strength in terms of people, education, and leadership and action.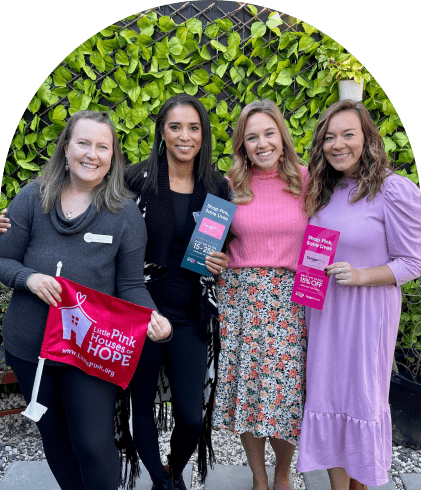 Savannah, GA

Our community
Tanger's Core Values include consideration of communities in all we do.
To promote healthy and vibrant communities, we volunteer our time and provide financial support to nonprofits and community organizations, contributing $22.7 million in charitable giving since 1994.
Through our annual TangerPink campaign we've raised nearly $18.8 million since 1994 in support of breast cancer research and programs.
We're proud to partner with the Breast Cancer Research Foundation (BCRF) since 2011, and through our partnership have funded over 90,000 hours of
life-saving research.
Foley, AL
Education is vital to our families, our communities, and our shared future and we recognize that underserved children often don't have the basics needed to be successful in school.
We've awarded over $3.3 million through our TangerKids program to teachers, educators, and organizations funding programs that provide a more inclusive classroom environment for students.
In 2022, we awarded $160,000 in TangerKids grants, funding programs including:
A bookshelf theatre in

Commerce, GA

that allows students opportunities to craft performance and foster self-confidence.
Educational toys for speech therapy in

Foley, AL

which are designed to improve student engagement.
Literacy materials and tools in

Savannah, GA

.
Enhancements to a school-based coffee shop and vocational training program in

Hershey, PA

.
High-quality, noise canceling headphones for special needs learners in

Daytona Beach, FL

.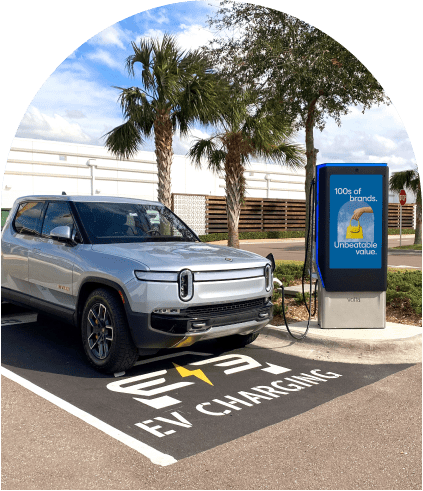 Daytona Beach, FL
Our planet
We consider the sustainability of our business and our planet and work to ensure that we are maintaining environmentally friendly practices at our shopping centers.
In 2022, we produced 5.4 million kWh of solar energy, powered nearly 84,000 electric vehicle charging sessions, and saved nearly 69,000 gallons of gas through our sustainability efforts.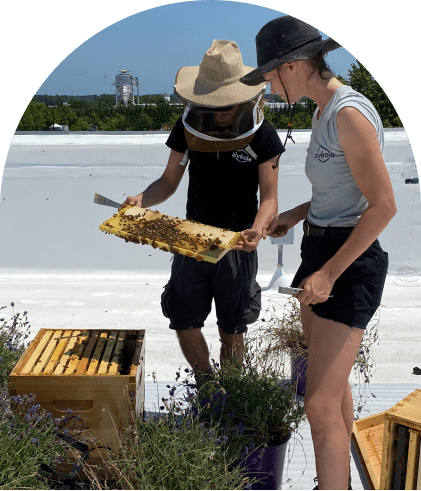 Deer Park, NY
In support of community engagement and biodiversity, we've expanded our Urban Beehive program in partnership with Alvéole. Nine of our US centers are home to an urban beehive, offering beekeeping workshops for both shoppers and employees, and providing virtual updates on the hives' activities. We plan to continue expanding the program including adding a hive at our new Nashville location when it opens in the Fall of 2023.
Ensuring that our centers maintain environmentally friendly practices is part of our commitment to the planet and to our communities.